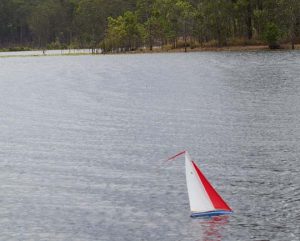 Beautifully hand crafted model sailboats that you control from shore with a line or by Remote Control (RC).  Our free sailing boats range in size from 5" to 18" and our RC boats range in size from 27" to 65".   These boats sail wonderfully and provide hours of entertainment.  These boats come as a kit or finished.  With the kit you can customize the boat however you like with a special paint job or a few extra coats of varnish.  They are lots of fun to build with kids!  Finished boats can be custom ordered and are crafted with care and quality.  Check out our wooden model sailboats here.

For a colorful and nautical piece of garden art, you can't beat the WindRacer! The two boats spin around and around in all winds. Fun, colorful and unique garden art for the sailor in all of us! A wonderful gift idea and a wonderful addition to your garden, deck, pool or dock. Check out our Windracer here.

Already have one of our boats? Take a look at our accessories for even more fun options! Check out our Accessories 
here
.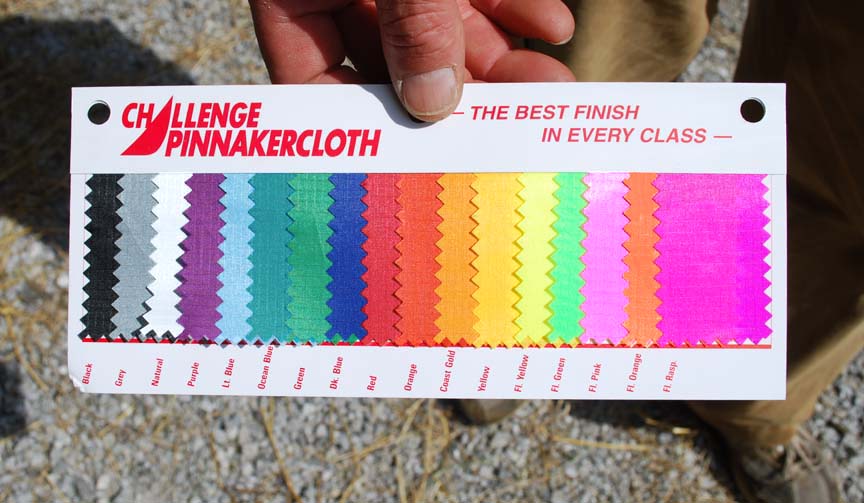 Tippecanoe Boats is the only class-approved supplier of after-market Kyosho SeaWind sails. Made from white 1 oz ripstop dacron cloth, these sails are crafted in the USA with care and sail beautifully! Check out our Kyosho SeaWind Sails here.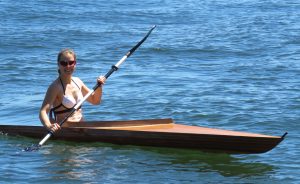 Our newest addition to the Tippecanoe wooden boat line-up is the ultra-light wooden Sport Kayak. The Swift Arrow and the Silver Arrow kits are now available and weigh in at only 14.5 pounds and 20 pounds, respectively. The Silver Arrow is perfect for lighter paddlers up to 135 pounds or more experienced paddlers up to 165 pounds. With a beam of 19 inches the Swift Arrow is a moderately narrow boat, and so it is less stable than the wider Silver Arrow. The Silver Arrow with a beam of 24 inches is moderately stable, although still swift and light, and is ideal for any weight paddler up to 210 pounds. These light, strong and fast full-size kayaks combine the beauty of western red cedar and European okume marine plywood with the impressive strength of modern materials such as kevlar and carbon fiber. When a boat is so light and easy to carry, not to mention so beautiful, it is sure to be the boat you paddle the most often. Loading it on top of the car by yourself? - not a problem, you can lift the boat easily with one hand - or even one finger! And what a joy to paddle compared to a heavier boat. So swift and light! Paddle around comfortably in fresh or salt water in these sleek, excellent boats. Check out our wooden sport kayaks 
here
.

Made of four colorful sailboats, this mobile sails continuously in the air-currents and adds a nautical and fun flare to any room. The boats are suspended from three thin, high tensile steel rods that move easily around each other as the boats sail through the air. Check out our Sailboat Mobile
here
.